Join The Berkeley Research Group's Women's Leadership Initiative for an inspiring discussion on the impact of collective philanthropy.
Learn about the complex needs within our community
Hear about the impact of a Many Hands gift by former grantees:

Robin Berkley, Horton's Kids
Corinne Cannon, DC Diaper Bank
Kari Galloway, Friends of Guest House
Mark Hecker, Reach, Inc.

Discover how you can join with other women to make an impact
Wednesday, November 14, 2018, 7-9 p.m.
Berkeley Research Group
1800 M Street, NW
Suite 200
Washington, DC 20036
Refreshments will be served. Guests are welcome.
Parking is available in the building, and a photo ID is required to enter the building.
Please RSVP online if you wish to attend. We hope you'll join us and other women like you, who wish to make a difference in our community.
Amplifying Philanthropy with Collective Giving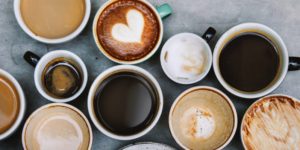 In an article published on givingtuesday.org, Jason Franklin, Ph.D., W.K. Kellogg Chair for Community Philanthropy writes of the changing landscape of collective giving. "Giving circles (GCs) and similar models of collaborative giving entail groups of individuals who collectively donate money and sometimes unpaid time to support organizations or projects of mutual interest. Members have a say in how funding is given and which organizations or projects are supported. ...
"GCs are a powerful tool to democratize and diversify philanthropy, engage new donors and increase local giving. This research sheds critically needed new light on this popular form of collective giving. In a time when philanthropy is increasingly focused on billionaires' giving, this research is an important reminder that everyday givers are coming together and pooling their resources to make a difference in their communities and for the issues they care about."