Many Hands hosted a Membership event on April 19 at long-time donor, Molly Peter's home featuring a discussion of the recently published book, The Deepest Well, by Dr. Nadine Burke Harris. Our special guest was Judith Sandalow, Executive Director of D.C.'s Children Law Center, and the discussion was led by Jill Rosenbaum Meyer, Many Hands Board Member and award-winning network television news and documentary producer.
The Deepest Well presents an informed approach to understanding childhood adversities through both science and medicine and the impact these cumulative adversities have on overall long-term health of children and adults. Adverse childhood experiences (ACEs) are experiences had by children from early childhood to the age of 18. ACEs include emotional, physical, or sexual abuse, emotional or physical neglect, substance abuse within the household, mental illness or criminal activity by a parent or caregiver, as well as divorce or separation within the family. Although many children are likely to experience one or more of these experiences, the findings indicate that the more ACEs a child has, the more likely the child is to present with physical or mental health problems later in life.
Dr. Burke Harris found that children living in poverty as well as those who have access to quality education and good healthcare are both subject to ACEs. Children who have suffered multiple ACEs are at higher risk for many complex illnesses. The challenge ahead is how to respond by providing trauma-informed and integrated healthcare that includes mental health services for affected children regardless of demographic background.
Judith Sandalow stated, "We should be talking about the health of all children everywhere." However, she passionately described the additional hardships faced by those children raised in at-risk families, especially those who must endure poverty, homelessness and limited access to quality healthcare. There are fewer protective factors for children who are most at risk.
The evening was eye-opening and Many Hands is proud to make grants to organizations that support women, children and families in need but to also host events that educate our members about the needs of our Washington, DC area community and beyond.
Thank you,
The Many Hands Board
P.S. Our heartfelt thanks to all our 2018 grantmaking cycle donors. To those who have yet to make a donation, you can still become a member of Many Hands!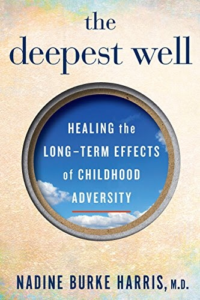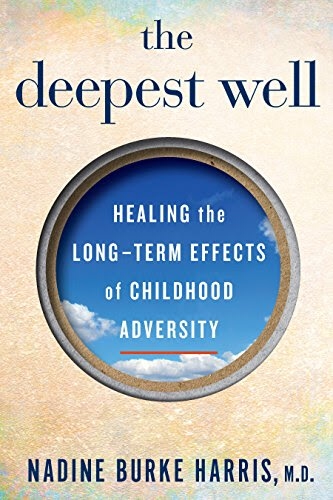 About the book
A pioneering physician reveals how childhood stress leads to lifelong health problems and what we can do to break the cycle.
For anyone who has faced a difficult childhood, or who cares about the millions of children who do, the innovative and acclaimed health interventions outlined in The Deepest Well will represent vitally important hope for change.