How can 100 women make a $100,000 difference?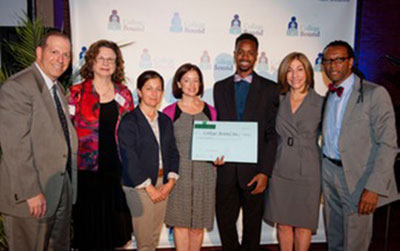 Answer: By joining Many Hands with a $1,000 donation
The premise of Many Hands is simple but powerful: by coming together and pooling resources, we can make a more significant and impactful donation than most can give individually.
Since 2003, Many Hands has granted over $1 million to local organizations serving women and children in the Washington, DC metropolitan area. Help us continue to have a meaningful impact in our community.
Your donation is securely processed by our nonprofit partner, DonorPerfect.
Announcing New Young Members Program
Many Hands is pleased to launch a Young Members Program as of October 2017. This option is available to women aged 25-34 and offers full membership benefits and voting privileges at a discounted annual donation amount of $500. Women in the stated age range may take advantage of this program a maximum of three times, with the years of participation not having to be consecutive.
To join the Young Members Program, please choose the "$500 Young Member Program" option on the donation form.
Contact Many Hands
Please contact us with questions or to request additional information.
Many Hands, Inc.
P.O. Box 15048
Chevy Chase, MD 20825
E-mail: manyhandsdc@gmail.com