How can 100 women make a $100,000 difference?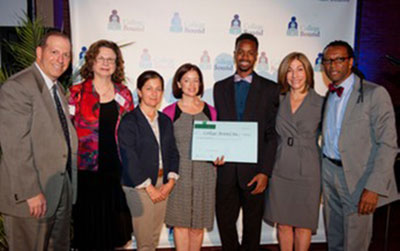 Answer: By joining Many Hands with a $1,000 donation
The premise of Many Hands is simple but powerful: by coming together and pooling resources, we can make a more significant and impactful donation than most can give individually.
Since 2003, Many Hands has granted over $1 million to local organizations serving women and children in the Washington, DC metropolitan area. Help us continue to have a meaningful impact in our community.
MANY HANDS, INC. has partnered with Network for Good to securely process your online credit card payment via Network for Good (tax ID 68-0480736).
Contact Many Hands
Please contact us with questions or to request additional information.
Many Hands, Inc.
P.O. Box 15048
Chevy Chase, MD 20825
E-mail: manyhandsdc@gmail.com